« He makes me lie down in green pastures, he leads me beside quiet waters »
Psalm 23.2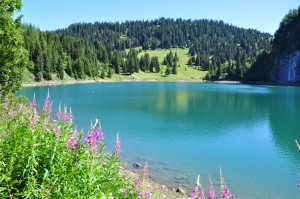 Welcome to the Leman Church of Christ !
We are a church in Geneva with christians from many different nations and social background… We believe that « diversity » is essential to mature in our walk with God. Therefore our services are « international » and translated in English. People come from Lausanne, Geneva, Pays de Gex and Haute Savoie to join our services. Our history is rooted in the "Restoration Movement". As a church, we simply want to love God, live by faith and serve the community. We call ourselves « christians only » (but not the only christians).
Our Church Services consist of worshiping with songs, prayers, various testimonies, a Scriptures study and the Lord supper.
During the week, we organise « home Bible talks » that are fun and spiritually enriching.
Also, as a « spiritual family », all year long, we organise retreats, youth camps, conferences,… to encourage the faith and meet the needs of the « young and old » children of God.
Please, come and visit us, we will be more than happy to welcome you !
And don't hesitate to contact us for more information.